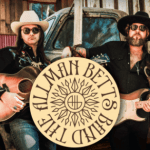 The Allman Betts Band with special guest Montgomery Gentry are coming to the Great Frederick Fair on Saturday, September 21 at 7:30pm!
The Allman Betts Band is made up of the sons of Gregg Allman (Devon Allman) and Dickey Betts (Duane Betts) and they have joined forces to form The Allman Betts Band. They kicked off their World Tour on March 27, 2019 and sold out twelve of their first eighteen shows.  The show features new music, songs from their solo projects and classic Allman Brothers and Gregg Allman tunes in honor of the 50th Anniversary of The Allman Brothers Band.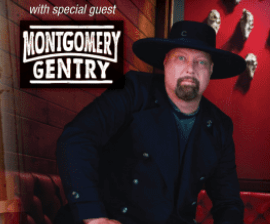 Montgomery Gentry is an American country music duo founded by vocalists Eddie Montgomery and Troy Gentry, both natives of Kentucky. Eddie Montgomery and Troy Gentry began performing in the 1990s as part of two different bands with Montgomery's brother, John Michael Montgomery. Although Gentry won a talent contest in 1994, he reunited with Eddie Montgomery after Gentry was unable to find a solo record deal, and Montgomery Gentry was formed in 1999. The duo was known for its Southern rock influences, and collaborated with Charlie Daniels, Toby Keith, Five for Fighting, and members of The Allman Brothers Band. On September 8, 2017, Gentry died in a helicopter crash in Medford, New Jersey, where the duo was scheduled to perform that evening.[1] Despite Gentry's death, Montgomery continues to tour under the Montgomery Gentry name.
You can win a pair of tickets to this show – just enter your details below.
Winners will be notified by phone and email.